New Team Fortress 2 Hack Bots 5-12-2020
As of today, (5-12-2020) 
There has been a recent discovery with the major issue of bots joining public TF2 Servers. Since the beginning dates of the carona virus pandemic, the bots have started with (MYG)T aka. Maggot bots filling the chat box with spam messages which includes very foul, racial, verbal assults, threats, and derogatory language. As this did not typically bother current users of the game, some simply would vote kick the Maggot bots and be able to kick them easily. Developers of these bots who are currently "Unkown" decided to vamp up their attacks towards the TF2 public servers. Changing the types of tactics these bots would do in the event a user decides to create a "Vote Kick" action inside the TF2 game. The bot would instantly leave as soon as the vote started. To avoid the public server from logging that specific "Steam ID" as an banned user from the public server. In attemtp to rejoin the same server again.

"These bots are gradually increasing a personality, one which everyone hates. Bottom line is they are all annoying and Inconveinent making the game less fun." Explained Hayze

"I have reported these issues to both steam, and Team Fortress 2 developers from googling site links for reporting bugs. So far, have not recieved any responses, changes, or updates to the game. Its almost as if Team Fortress 2 is letting the game die after being live over 12 years!"

The next bots are a little more enhanced with their skills and personality. A complex personality which rises questions with "How" and "Why". These bots can range between a few different actions. 
- Sniper aimbot hacks
- Mic spam bots
- Both put together

Okay? So what? ive seen this before back in 2016 and earlier!
The twist to these bots, is not only can they do both at the same time. Rather they will duplicate a current players name, with intention to try and spoof itself as an actual user. Throwing off the whole team with possibility of voting the wrong user and being kicked from the server.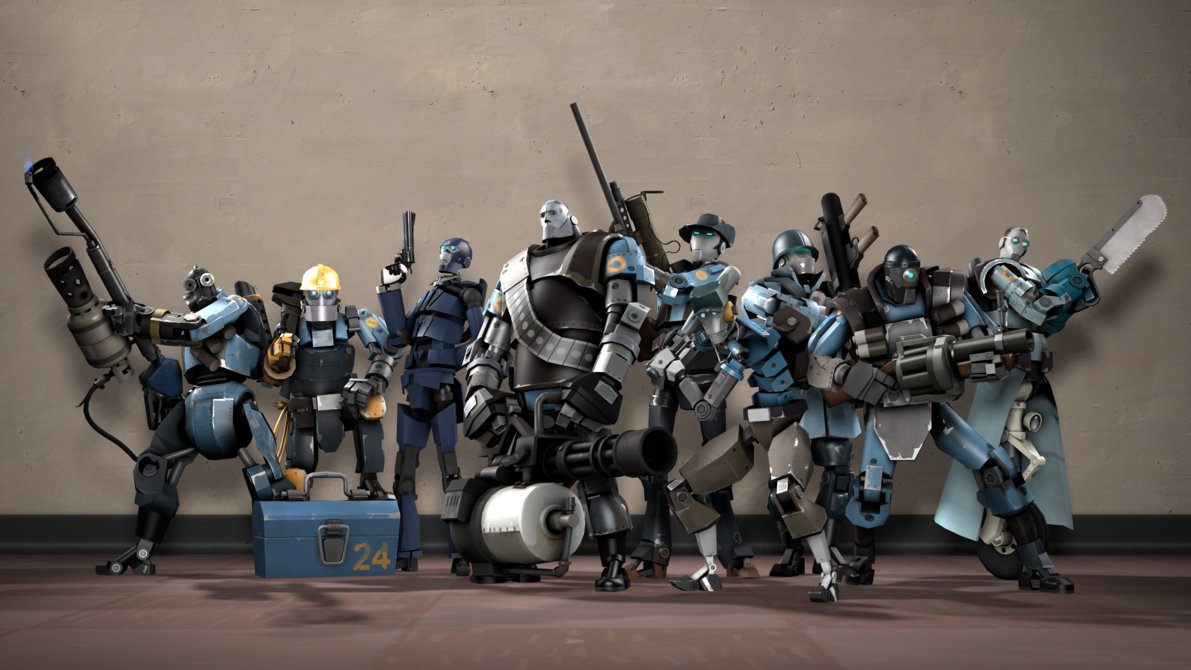 "This is tragic, TF2 used to be such a great game. It has been loosing lots of users in the past month and still loosing more" - Hayze

While this seems like this is the worst these bots can do, at times public servers have seen as-much-as 8 bots on the same server. (Almost Half) of the public servers have been flooded with bots wether the same bots, or various types of bots. 

There may be no real reason why the Team Fortress 2 developers have not solved the issue, or plan on solving the issue. Most recent announcement of a TF2 security breach was announced (2 weeks ago from date of post). In this case, between the Carona Virus pandemic and announcement of TF2 Data leak security breach. More bots just keep comming in with different tactics on attacking public servers. 

The 5-12-2020 Bot. 
This is not the real name of the bot. But its skills and patterns are what will describe the 5-12-2020 bot. 

Its intentions are to logg onto a public server spoofing itself with another users name and profile photo. As the game is playing, the bot will also include using Mic Spam, Aim Bot hack, and Chat Box Spam. 
After a few minutes of playing a match, the bot will "CALL A VOTE TO KICK A RANDOM PLAYER" 
After its first vote, it will wait till the specified time its allowed to call a vote again, and select another player to be vote kicked. 

"This is getting out of control, bots like these are whats going to put TF2 offline for good." - Hayze
It would be a real shame after being one of the longest lasting multi player games aired on steam to just come to a complete crash and no longer be the free game available for users to play and ejoy for hours on in. 

"We seriously hope the developers of Team Fortress 2 can do something about this matter, and be able to fix theses issues pretty soon".